Introducing Heritage OnCare
Helping You Live a Healthy, Happy Life from Home
At Heritage Communities, our goal is to help you live your best life, as independent as possible for as long as possible. For that reason, it was an easy decision for us to extend the same great services you've come to expect from our communities to our new Heritage OnCare home health. With Heritage OnCare, a Medicare-certified service, you will have access to a great team of nurses and therapists who can provide a large range of services right from the comfort of your own home. We want to help you thrive and continue to live life at home with confidence, and with Heritage OnCare, you will.
Communities Featuring OnCare Home Health:
OnCare Home Health
16934 Frances Street
Suite 200
Omaha, NE 68130
402-403-0727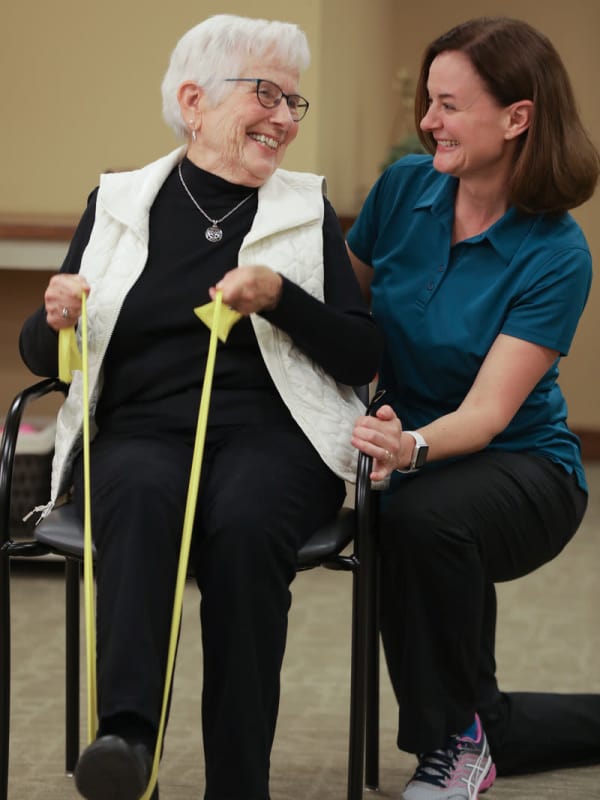 Heritage OnCare Services
Our skilled network of nurses and therapists is available to provide a range of services that will help you reach or maintain your health goals. If you are looking to improve your ability to move through day-to-day tasks with ease, our skilled occupational therapists can help. Or, if you are in need of a higher level of care, we have skilled nurses who can provide the same level of friendly care that you have come to expect from Heritage Communities. Our team can provide the below services from home through Heritage OnCare:
Skilled Nursing Care
Physical Therapy
Occupational Therapy
Speech Therapy
Comprehensive Assessments
Wound Care
Disease Management & Education
Rethinking Home Health Care
When it comes to home health care, we are here to provide great service through our friendly and skilled network of health professionals. A unique aspect of our Heritage OnCare's Medicare-certified service, is that we will work with your current health community to provide an enhanced level of health care that is transparent across all of your existing networks.
Easy, streamlined health care with the intent to keep you healthy and independent right from home. That's what you'll find with Heritage OnCare.
Find a Heritage Community