Memory Care in Hastings, Nebraska
More joy in each day.
The Heritage at College View offers Memory Care residences in a cozy, secure environment tailored to those with Alzheimer's and other forms of memory loss. 
Our Hastings, Nebraska, community offers private and semiprivate apartment-style residences with easy access to comfortable and welcoming common areas. 
Our services and our unique care program are certified and always adhere to the strict guidelines of the Alzheimer's Association®.
If you've recently begun to explore Memory Care facilities, you have no doubt learned that they are not all alike. 
At Heritage Communities, we go beyond assisting with activities of daily living – bathing, dressing, grooming, dining and medication management – to customize support to each resident's specific needs and preferences.
We also create a customized Care and Wellness Plan for each resident. Our dedicated caregivers work one-on-one with each resident to maximize their independence and minimize frustrations that are common to persons living with dementia or memory loss.
We offer a delightful array of resident-focused activities that encourage each person's creative, intellectual, spiritual and physical talents. 
Our monthly Events Calendar is online and frequently updated. It's a great way to keep you informed about what's going on here! We hope that it also encourages you to let us know what activities might be of particular interest to your loved one.
While our services are what you expect and require of your trusted team of caregivers, we always strive to exceed your expectations with our unique Memory Care program.
Memory Care. 
Innovative. Exclusive. Customized.
Our exclusive Memory Care program, Portraits ®, features multisensory activities based on the philosophies of Dr. Maria Montessori. We create individualized activities to help each resident:
Remain as independent as possible

Engage with people and enjoy new and beloved activities 

Enjoy a meaningful place in their community

Enhance self-esteem

Discover opportunities to contribute to their environment
When we welcome your loved one to our community, our Care Team creates an individualized Care and Wellness Plan for them. The care plan describes goals, opportunities and personalized activities that we believe they will enjoy. In this way, we strive to assist each person to experience more successful moments and minimize their frustrations each day.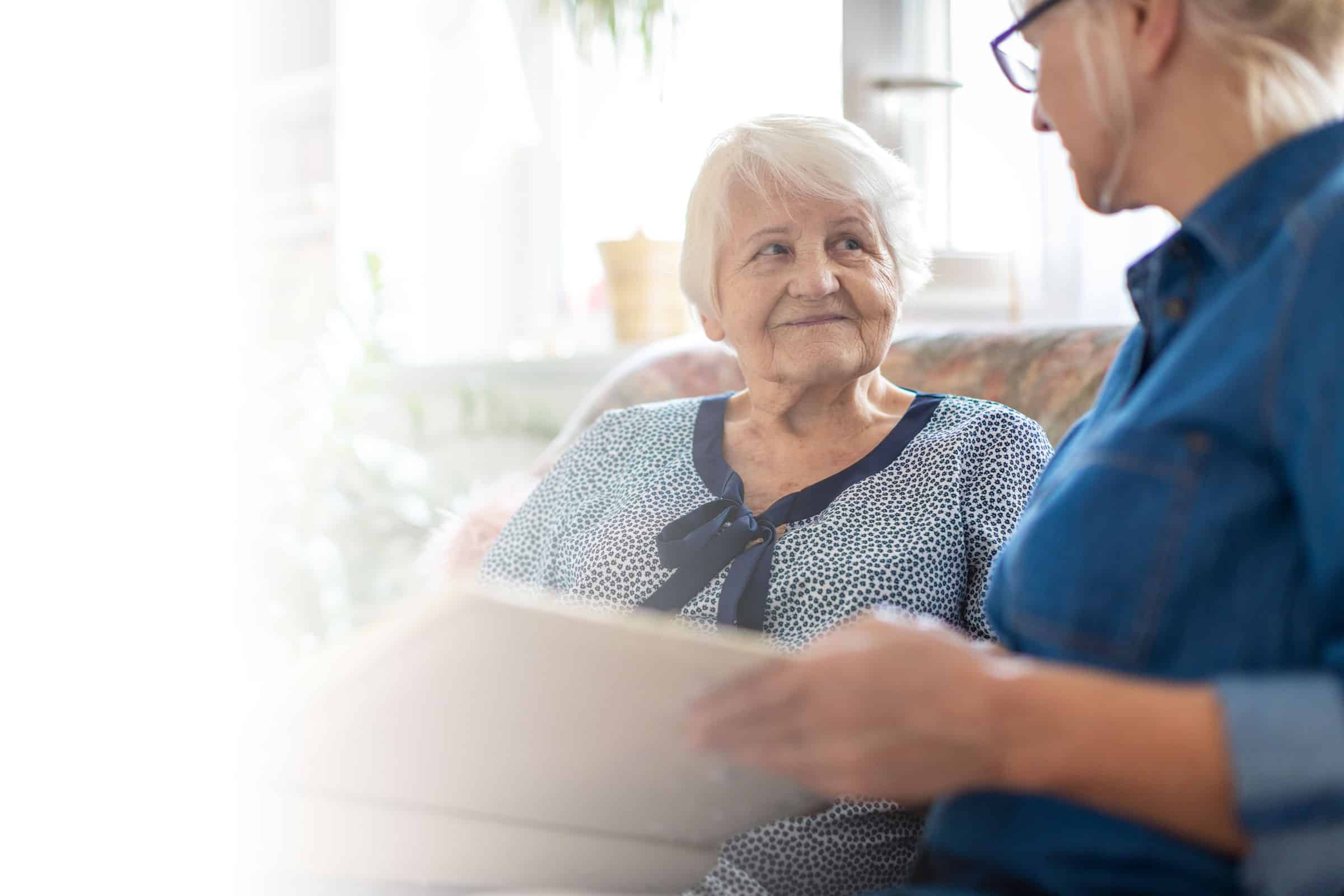 Memory Care services include:
Attentive care staff on-site 24/7

trained in accordance with the guidelines of the Alzheimer's Association

®

of America

Personalized care including medication management, bathing, dressing, grooming, ongoing orientation and guidance

Optimum staff-to-resident ratio

Engaging, multi-sensory activities

Planned and spontaneous activities

Meals and snacks as desired

Housekeeping and laundry

Transportation

Whirlpool baths as needed
Memory Care Residences
Designed for Comfort and Convenience
At Heritage Communities, we are dedicated to providing warm, comfortable, and easy-to-navigate private and semiprivate residences for our seniors. 
But we go further than that, too. 
We are also committed to providing features and extra touches that create joy and make life a little easier. 
Utilities (gas, electric, water)

Cable television
Window treatments
Memory Care Amenities
More Than You Expect
Amenities in Memory Care communities are much more than "bells and whistles." In fact, they are often the features that set us apart from other communities, and the reason that our families recommend us to other families. 
Community dining at all mealtimes to encourage socializing

One-on-one assistance with dining as needed

Memory preservation activities

Engaging, multisensory exercises

Welcome access to secure outdoor spaces

Art and music therapy

Pet therapy

Low-frustration, high-enjoyment (LFHE) fitness activities

Planned and spontaneous activities

Snacks and healthy beverages as desired

Housekeeping and laundry included in monthly fee

Transportation to routine medical appointments

Weekly whirlpool bath as desired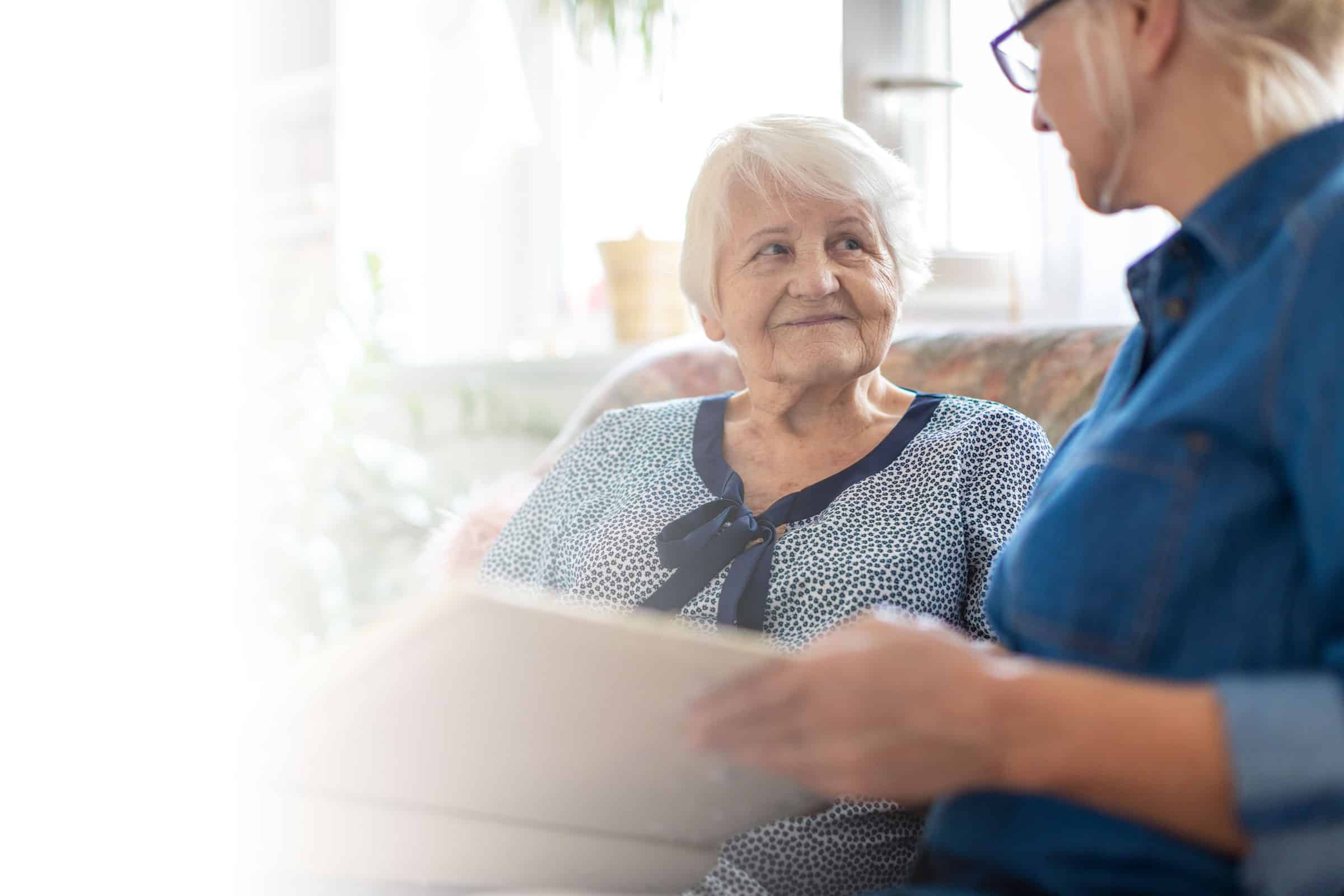 YOU are essential to our success.
When we welcome your loved one into our community, we work hard at getting to know them better each day. We welcome your input and encourage you to share stories, information and insights you may have. 
We know how difficult it is to care at home for a senior with memory challenges. We also know that helping them transition to living in a long-term care community can be hard – on you, as well as on them. 
We're here to help. We will listen, support, encourage and provide information. 
To support our Memory Care family members we offer:
Monthly support group meetings for family members

One-on-one meetings with an HC social worker or HC care team leader 

Regular communications and updates about your loved one

Conference calls, Zoom calls, or in-person meetings with important third-party advisors (PCPs, financial planners, attorneys, etc.)
We love our residents.
Find out how we get to know them so well.
Every week, our care team spends one-on-one time with our residents to review their memories, stories and photos, giving us insight into who they are. Where are they from? What was their occupation? Did they raise children? What are their hobbies or talents? What brings them joy? Who do they love? 
With a growing understanding of your loved one's personality, talents and abilities, we can continually meet their needs while keeping family or key advisors apprised of changes, challenges and successes.
"I feel so much better about the care Mom's getting at The Heritage at College View. I truly feel like she's in a great Memory Care community."
How can we help?
Learn more about Memory Care at The Heritage at College View. Please complete the form, and we'll be in touch shortly.