Memory Care
in Norfolk, Nebraska
Our Memory Care community is a secure environment tailored to people living with Alzheimer's or other forms of dementia. Our community offers private or companion suites and has comfortable common areas designed to stimulate our residents' cognitive abilities. Daily routines of bathing, dressing, grooming, eating, and managing medication are customized to each resident's needs, along with social and cognitively stimulating activities like games, music, and crafts.
We know that memory loss affects everyone differently and value each resident as an individual with different care needs. When one's cognitive abilities change, our need for purpose, meaning, and routine continues.
Portraits® Memory Care Program
Our Memory Care program, Portraits®, creates that purpose through distinct roles and daily routines for each resident within their community. Following Montessori principles, these activities maximize that resident's abilities – focusing on what they can do rather than what they can't.
We strive to make these activities as relevant to the residents' lives and histories as possible. Portraits® is an ongoing way of life, each and every day, aimed at retaining, exercising and stimulating residents' remaining abilities. Because we know that memory loss affects everyone differently, associates receive continuous training to apply Montessori methods to the different types of dementia.
Memory Care Apartments Include:
Our Memory Care residences are thoughtfully designed to allow for ease of movement within one's own space. They also feature the following amenities that will make life easier and more enjoyable: 
Utilities (gas, electric, water)
Cable television
Window treatments
Armoires
"I feel so much better about the care Mom's getting. I truly feel like she's in a great community."
Memory Care Services and Amenities:
When we welcome your loved one to The Heritage at Fountain Point, our care team creates an individualized wellness plan based on their level of care. The care plan describes goals, opportunities and personalized activities we believe they will enjoy.
In this way, we strive to assist each person to live independently as long as possible.
Certified and attentive care staff on site 24/7 trained in accordance with the guidelines of the Alzheimer's Association of America ® 
Personalized care, including medication management, bathing, dressing, grooming, cueing and reminders
Optimum staff-to-resident ratio
Engaging, multi-sensory activities
Planned and spontaneous activities
Housekeeping and laundry
Transportation
Whirlpool baths available as needed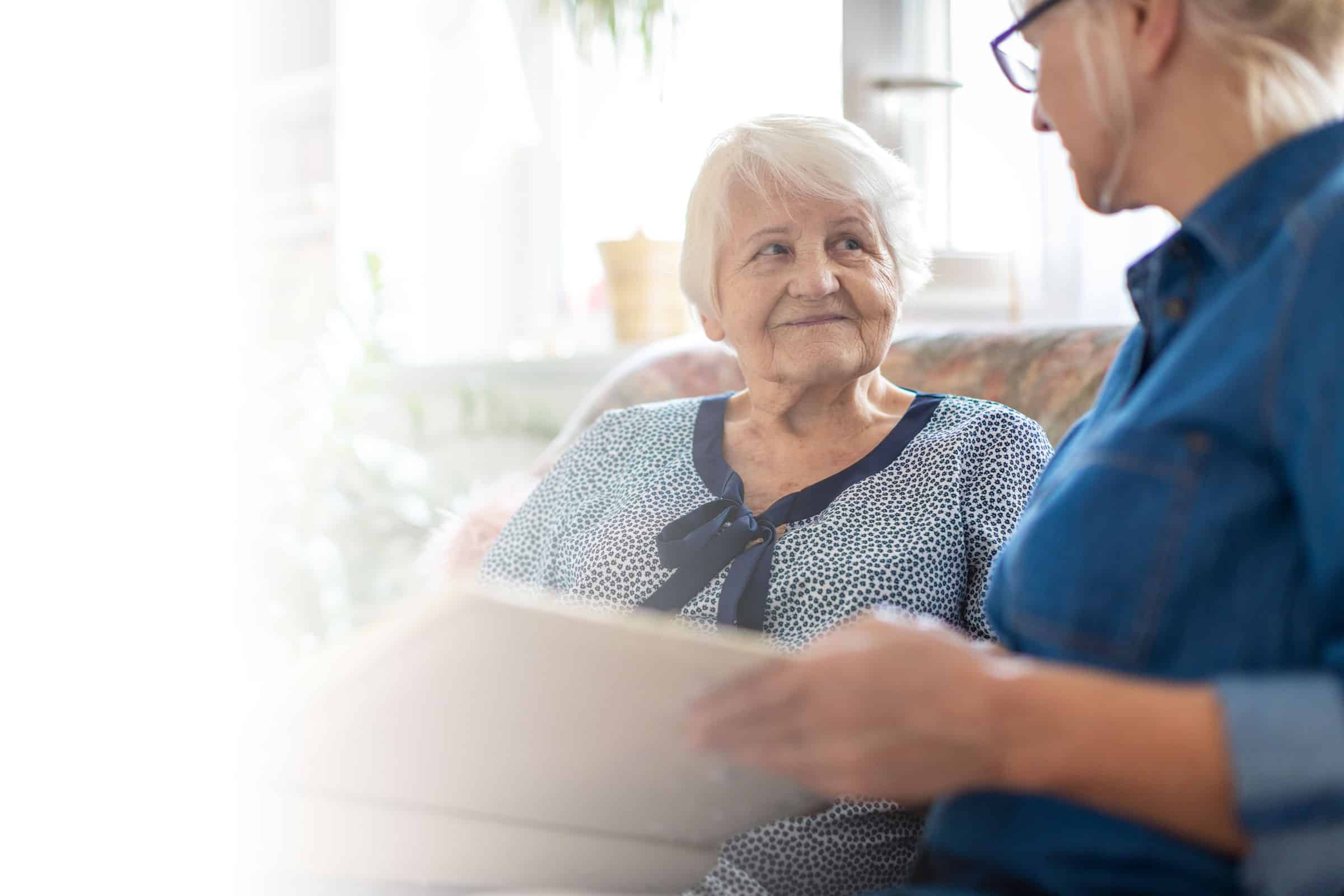 When do you know it's time to consider Memory Care for a loved one?
Physicians and Memory Care experts will often detail key warning signs to look for that are clear indicators it is time to consider residential Memory Care. Some include:
• Physical changes including loss of appetite and weight loss
• Less interest and attention paid to grooming and dressing
• Decline in frequency of making eye contact and giving direct attention
• Trouble with Activities of Daily Living (ADLs), including bathing, dressing and using the bathroom
• Significant memory loss that interrupts normal living, such as misplacing possessions, getting lost inside familiar places, and the inability to drive.
• Fear, frustration and confusion are much more common than before
• Inability to remember to take medications and trouble taking them
Does Medicare cover Dementia Care?
If your loved one is a Medicare beneficiary, Medicare will pay for some, but not all, Memory Care or Dementia Care costs.
Medicare covers inpatient hospital care and some doctors' fees and other medical items for people with Alzheimer's or dementia who are 65 or older. Medicare Part D also covers many prescription drugs.
For more information, go to https://www.medicare.gov/ or contact a Medicare specialist in your local area.
How can I help someone with Dementia?
According to the Alzheimer's Association®, there are several things you can do to support your loved one with dementia or Alzheimer's disease.
• Participate with them in exercise and physical activity
• Reminisce about their life with them
• Engage them in their favorite activities
• Cook and bake together
• Enjoy pets or participate in animal therapy
• Go out and about to familiar places
• Explore nature
• Read their favorite book
How does one pay for Memory Care?
It is widely recommended that caregivers and family members consult with Senior Living specialists, Elder Care attorneys, and Financial Planners who specialize in retirement planning when researching ways to pay for Memory Care. 
Here are the most common ways that people in the United States pay for Memory Care today:
• Retirement savings
• From the assets of a sale of a primary residence
• Veterans benefits
• Long-term care insurance
• Social security
• Bridge loans
• Life insurance policies
• Non-profit organizations have missions based on supporting and paying for senior care
Learn more about our Memory Care in Norfolk.
Please complete the form, and we'll be in touch shortly.