Is it time to get help?
Learn more about your options and decide the best fit for your care needs with this quick 4-5 minute survey.
Orchard Pointe at Arrowhead
 
Welcome to Orchard Pointe at Arrowhead, an Assisted Living and Memory Care community in Glendale, Arizona, that embraces individuality, encourages independence, and provides the care you need to live the life you want. Enjoy thoughtfully-designed living spaces, delicious meals served restaurant-style, engaging activities and outings, and – above all – personalized assistance.
Located less than a mile from Arrowhead Hospital, Orchard Pointe at Arrowhead comes complete with a movie theater, game room, salon/barber, and coffee shop. Most importantly, our caring, experienced staff includes a Registered Nurse, Licensed Practical Nurse, Certified Medication Aides, and caregivers available 24 hours a day. Want to venture out? Shopping, restaurants, entertainment, and medical providers are nearby.
Bring your photos,
knick-knacks
and favorite chair.
But most importantly, bring your true self.

It's the Little Things That Matter Most
Cathy Effinger, Life Enrichment Assistant
Cathy comes to our community with a background in Education.  She's sort of an Eskimo – having moved here from Alaska.  Cathy is a musical genius!  She plays the piano and has never learned to read music!  
When Cathy joined our team, she was immediately loved by all residents!  One, had a love for music, like Cathy!  When they realized their talent on the piano was similar, they were a bond never to be broken.  This resident was not feeling well and Cathy knew she wasn't able to get out of her apartment to join in activities.  Cathy took a piano and her talent to visit with her every day.  The resident looked forward to this visit and we knew it made her day.  This resident was admitted to Hospice and Cathy knew her time was near.  The moments spent were a blessing and cherished by this resident. 
She could enjoy her final moments happy and enjoying what she loved…  Music.
Orchard Pointe at Arrowhead
What's For Dinner
Our restaurant-style dining will feature open dining hours so you can eat when you want, sit where you like and choose from a wide variety of delicious favorites and daily specials.  Menus will be posted in advance.  One thing we guarantee - the coffee will always be fresh - as will the conversation.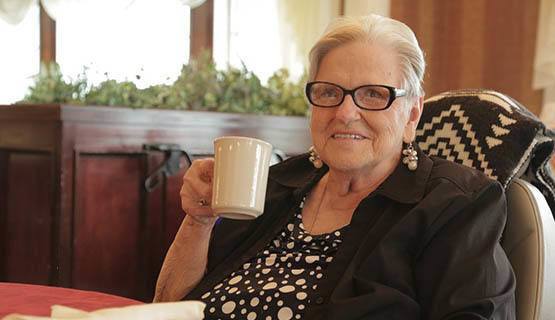 Choose Your Own Adventure
We offer a variety of daily activities and special outings, from movie showings and trivia games to dining out at area restaurants. Our Life Enrichment Coordinators keep the social calendar fun and engaging, scheduling activities based largely on resident input and suggestions. There's truly something for everyone!
Careers at Orchard Pointe at Arrowhead
Interested in a career at Orchard Pointe or Heritage Communities? We may be interested in you, too. Learn more about your culture and values, and apply today.