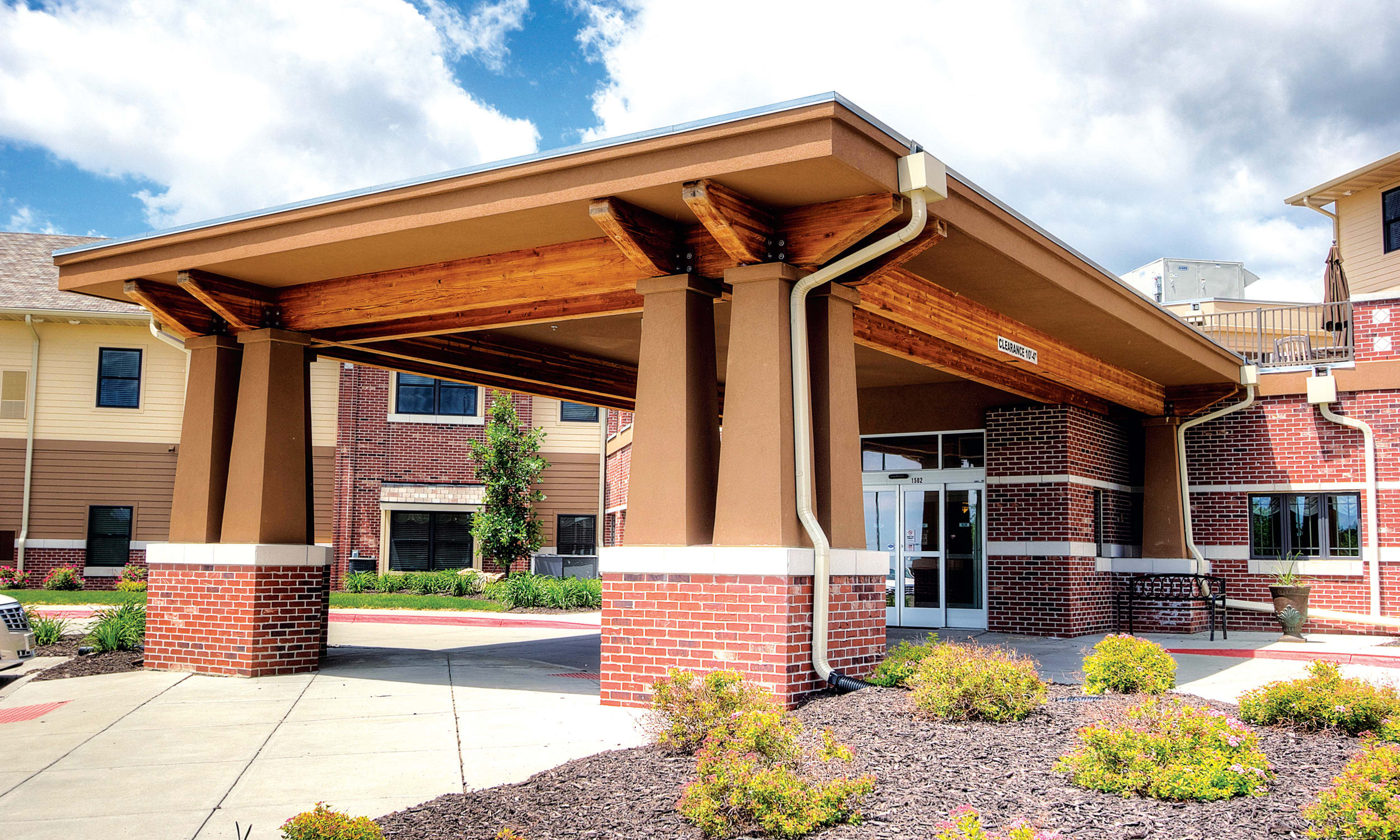 Heritage Ridge Senior Living
Heritage Ridge is a senior living community located in the heart of Bellevue, Nebraska.  On the corner of Highway 370 and Fort Crook Road, we proudly offer a continuum of services. Whether you're looking for independent living, assisted living or memory care services, our retirement community embraces the individuality of each resident.  This includes their unique medical and personal needs! Our Heritage OnCare program provides a high level of Medicare-certified health care in the comfort of your own home allowing you to continue an independent healthy lifestyle. We encourage independence, yet provide the care you need to live the life you want. Our retirement community features restaurant-style dining, social activities, and access to caregivers 24 hours each day. Heritage Ridge was designed to provide maintenance-free living while providing opportunities for socialization.  Shopping, restaurants, entertainment and abundant countryside are nearby, when you desire to venture out.  Come out and visit, we are excited to meet you!
Bring your photos,
knick-knacks
and favorite chair.
But most importantly, bring your true self.

It's the Little Things That Matter Most
Patrick Buckley, Maintenance
Patrick is a great team player and really displays core values by consistently going above and beyond!  I work for Heritage Ridge as a driver and one day I had an early morning doctor's appointment and came to work later than normal.  When I came in to work, Patrick had already started the vehicle, cleaned the snow and ice off and had it warming up!  A resident at the community commented on the cold wind and how nice it was to get into a warm vehicle.  This was an incredibly kind gesture not only for me as a co-worker, but to our residents as well!   This is not the first time that Patrick has done things like this; he often goes out of his way to help others!  Thank you Patrick for all you do for your teammates and for the residents at Heritage Ridge!
Heritage Ridge
What's For Dinner
It's your choice. Our restaurant-style dining features three delicious meals served daily in our spacious dining room. Menus are posted in advance. One thing we guarantee—the coffee's always fresh and so is the conversation.
Choose Your Own Adventure
We offer a variety of daily activities and special outings, from movie showings and trivia games to dining out at area restaurants. There's something for everyone.
Careers at Heritage Ridge
Interested in a career at Orchard Pointe or Heritage Communities? We may be interested in you, too. Learn more about your culture and values, and apply today.