Assisted Living in Sioux City, Iowa
The right touch of personal care.
Assisted Living at The Heritage at Northern Hills provides the comforts of a private or semiprivate apartment with a supportive lifestyle that welcomes new residents, fosters friendships, and encourages family support.
Most importantly, our #1 goal is to provide you with the assistance you need to live as independently as possible for as long as possible. 
Our Assisted Living residents receive 24-hour support from highly trained caregivers who provide assistance with activities of daily living (ADLs), including (but not limited to) bathing, dressing and medication administration.
With activities of daily living discreetly managed, our residents easily enjoy the events of each day with increased confidence.  
Services in Assisted Living are tailored to each person's physical, social, emotional and spiritual needs. Our goal is to help our residents remain as independent as possible for as long as possible with a personalized plan of wellness and care.
Live Better at The Heritage at Northern Hills with Unbeatable Services and Amenities
Expect more joy, fewer worries, and unexpected conveniences in Assisted Living at The Heritage at Northern Hills. 
Our array of services, amenities and activities makes daily life in Assisted Living in Iowa easier and a lot more enjoyable.
Our Assisted Living Services:
The Heritage at Northern Hills is dedicated to providing assisted living care, as needed, with all activities of daily living (ADLs):
Dining, including mealtime reminders

Bathing or showering

Dressing and grooming 

Walking (with or without assistance) 

Toileting (assistance on or off; assistance with continence aids)

Medication reminders and/or medication administration

Transferring (from bed to toilet, from walker to chair, etc.)
We also provide the following services as needed, including:
Needs and Levels of Care (LOC) Assessment prior to move-in

Levels of care to meet your specific health care needs

Coordination of care with resident's existing physician

Visiting physicians as needed

Coordination of medications with resident's chosen pharmacy

Maintenance of resident's health care and medical records

Coordination of on-site or off-site physical therapy if needed

Regular updates to designated family members as requested

Wellness activities to promote mobility, flexibility and independence

Compliance and daily monitoring of COVID-19 protections and protocols

On-site access to immunizations and health testing
Do you need a little bit more?
Introducing our exclusive "Snapshots" program
To better serve our Assisted Living residents who need a little bit more care – but who do not require Memory Care – The Heritage at Northern Hills has introduced our exclusive Snapshots program.
Snapshots is a program of additional support and care for residents with mild cognitive impairments. Snapshots ensures that participating residents have the opportunity to join and enjoy social engagement. 
Snapshots offers thoughtfully designed activities in small groups or one-on-one. We strive to help these residents enjoy fun, social events, when larger group activities may create frustration and distraction.
Our goal is to help residents with mild cognitive impairments once again enjoy leisure activities they may have not enjoyed for some time. 
Snapshots structured activities happen several times a week, at times and places most comfortable for the residents. Our program's success lies in our focus on what our residents can do and enjoy doing. 
It's quite simple, but it's also amazing. To learn more about Snapshots, please give us a call at 712-221-2346.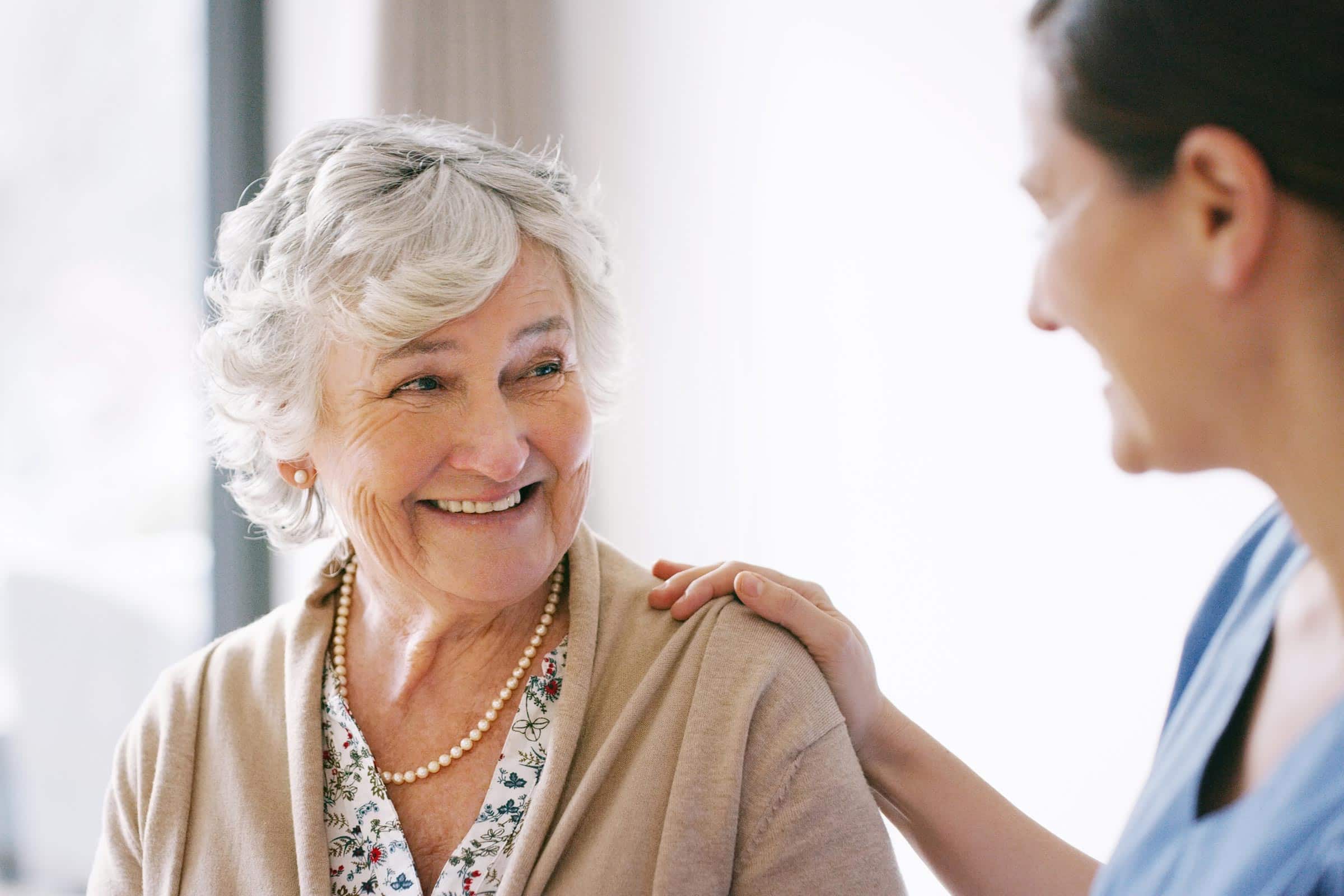 Our Residences Will Delight You
At The Heritage at Northern Hills, we are dedicated to providing modern, comfortable and easy-to-navigate studio, one- and two-bedroom apartments for our Assisted Living residents. See our options here!  
We also provide features and extra touches that create joy and make life a little easier. 
Kitchenette including microwave and full-sized freezer/refrigerator 

Cable television

Wireless high-speed Internet

Utilities (gas, electric, water)

Individually controlled heat and air conditioning units

Window treatments
Our Amenities May Surprise You:
Amenities in Assisted Living communities are much more than "bells and whistles." In fact, they are often the features that set us apart from other communities and the reason that our families recommend us to other families.
Beautifully-landscaped, secured outdoor courtyard

Breakfast, lunch and dinner served daily in our full-service, restaurant-style dining room
Daily snacks
Private dining room available for parties and social gatherings
Weekly housekeeping and laundry (sheets and towels)
Recreational trips and extensive activities
Religious services on-site
Detached garages available
Transportation equipped with chair lift
Personal saftey pendant call system for 24-hour assistance
Certified and attentive care staff on-site 24/7
Small pets welcome 
Salon / Barber shop
Exercise facilities including classes
Library
A Campus You'll Want to Show Off
Beautifully landscaped grounds

Outdoor courtyard

Walking paths

Salon/barbershop

Fitness center with classes

Movie theater

Library
How Will You Know It's Time To Consider Assisted Living?
Whether you or a loved one is living at home or in an Independent Living community, there are common signs that it might be the right time to move to Assisted Living. Here are 5 key signs to consider.
Increased frustration and inability to perform basic tasks
It is common for many seniors to deal with occasional forgetfulness and increasing muscle weakness. However, when these symptoms progress beyond occasional, seniors will show frustration, irritation and often anger. They believe they can do something because they always have. But, when the brain or body does not comply, they may get angry. 
When frustration and anger are exhibited daily, it is a sign that they are not enjoying life where they are.
Falls, slips or accidents
Each year, millions of older adults – those 65 and older – fall. In fact, more than 1 out of 4 older people fall each year. However, less than half tell their doctor. According to the Centers for Disease Control and Prevention (CDC), falling once doubles your chances of falling again. Every year, more than 3 million older adults are treated in emergency departments for fall injuries.
The recovery period for seniors who have had a serious fall can be weeks or months, especially when the fall has led to a broken hip or a head injury. Recovery at home can be costly if round-the-clock care is required. Costs increase when physical therapy is required as well.
Requiring help with routine activities
The number of activities and responsibilities today's seniors have is stunning. No wonder retirement living communities promise "worry-free living." 
Paying bills, housekeeping, cooking, maintaining a yard, doing repairs, shoveling snow, raking leaves, taking the car to the mechanic and grocery shopping are just a few of the chores that can become overwhelming as seniors age in their own homes. And when you hire someone to help with one or more of these tasks, the costs can quickly add up.
Inability to drive or discomfort with driving
Seniors who have reduced cognitive abilities and physical abilities put themselves and others at risk when they drive – particularly if they do not recognize their limitations. When seniors do realize their limitations, but they don't discuss them with friends or family, it is common for seniors to "give up" driving without telling anyone. The result is that they quickly become homebound. Without access to shopping, social activities and a change of scenery, their mental and physical health become compromised.
At-home care costs become too high.
Many families will work with their senior loved one to "age in place" before considering the benefits of an Assisted Living community. Unfortunately, the costs can quickly add up.
In-home care costs rise like any other health care costs

Health care needs generally continue to increase

Mobility issues may require expensive machinery

Mobility issues may require home renovations

Current home may simply not be safely designed for senior living
In short, when a senior's needs exceed what their spouse, family members, in-home, or in-community caregivers can give, that is a clear sign their well-being, comfort and safety are at risk. These key signs are indisputable indicators of the need to consider Assisted Living.
How can we help?
Learn more about Assisted Living options for your loved one. Please complete the form, and we'll be in touch shortly.