Orchard Pointe at Terrazza was voted The Best Senior Living Community in Peoria for 2021!
Orchard Pointe at Terrazza Senior Living!
Welcome to Orchard Pointe at Terrazza, an Independent Living, Assisted Living and Memory Support community.  Located next to Christ's Church of the Valley in Peoria, Arizona, Orchard Pointe at Terrazza even comes complete with an outdoor pool!  All apartments at Orchard Pointe at Terrazza are licensed for Assisted Living, which means that residents living in Independent Living can stay in their apartment even when more care is needed. We realize that every resident is different, and more choices provide a greater opportunity of Living Better! An experienced team of associates will include nurses, certified medication technicians and caregivers available 24 hours a day. 
Together We Are Heritage United
Heritage United. Two simple words that, when combined under most recent circumstances, pack a whole lot of meaning and emotion. Heritage United means we're all on the same team. Residents, families and associates – we are working together to keep those most vulnerable safe. Our dining, activities and visits won't always look the way they do now. We will eventually return to walking around the community without masks and measuring six feet of distance. For today, we embrace our infection control protocols that put resident health and safety first. We will continue to love on our residents, and focus on joy and happiness throughout each change. Masks might cover part of our faces, but there's no hiding our smiles!
Orchard Pointe at Terrazza
A Place For You at Orchard Pointe at Terrazza
Bring your photos,
knick-knacks
and favorite chair.
But most importantly, bring your true self.

What's For Dinner
Since we opened years ago, our dining room has always been a place where residents could get fresh-cooked meals along with sides of laughter and conversation. While we may look different now than a year ago, spaced farther apart or delivering meals to apartments, our commitment to quality nutrition remains the same. To learn more about dining options at our community, give us a call today!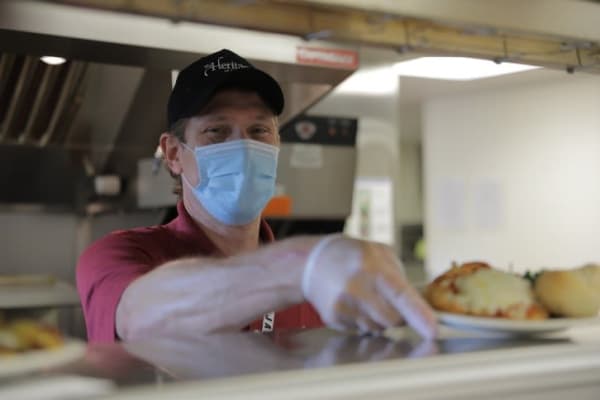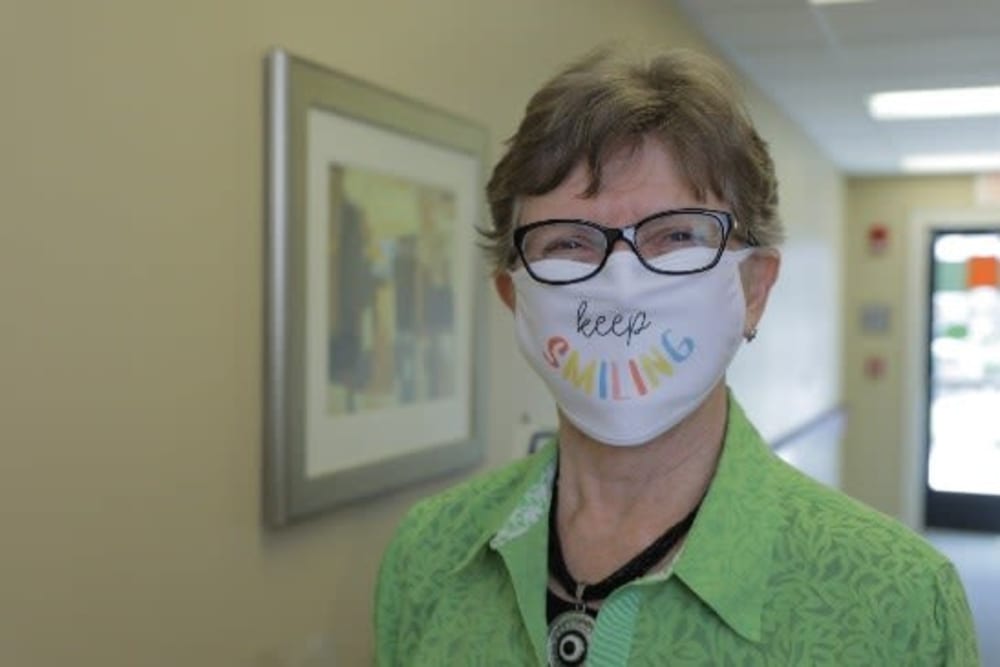 Choose Your Own Adventure
Our Life Enrichment team keeps residents engaged and having fun, all while maintaining social distance! As we transition between phases of reopening our community, residents can expect to see a variety of activities. From socially-distanced group events, to outings and resident-led programs, there's certainly something for everyone!
Careers at Orchard Pointe at Terrazza
Interested in a career at Orchard Pointe or Heritage Communities? We may be interested in you, too. Learn more about your culture and values, and apply today.